YOU HAVE
CHALLENGES.
WE HAVE SOLUTIONS.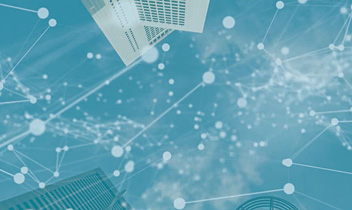 YOU HAVE
CHALLENGES.
WE HAVE SOLUTIONS.
Our Solutions
Assureg's mission is to help our clients understand risk and meet regulatory demands which are critical to the development of sustainable strategies and to successfully achieving scale.
Outsourced Compliance Services and CCO Support
Outsourced compliance solutions for depositories and FinTechs that are building compliance programs, experiencing growth and high demand, or strengthening existing programs
Vendor Management Assessments, Exams, and Support
Scalable solutions which enhance management and oversight of third-party risk management relationships, program builds, assistance with due diligence, or exam preparedness
Compliance Management System, Policies, and Procedure Development
Comprehensive solutions for CMS review, development, and enhancement, including policies, procedures, complaints programs, internal audit, and training programs
Risk Assessments, Obligation Inventories, and Proactive Compliance
Solutions for performing a wide range of risk assessments on business lines or enterprise-wide, including assistance with risk factor implementation and application, and targeted reviews of existing processes
Data Analysis and Fair Lending
Assistance with Fair Lending and Community Reinvestment Act challenges using data analytics and testing, including supervision, enforcement, and Fair Lending program builds or gap assessments
Examinations, Corrective Action, and Remediation Programs
Management and support through all prudential and state regulatory examinations, also serving as a regulatory liaison, preparing responses and assisting in corrective action and remediation efforts
FinTech Partnerships
Solutions on both sides of the transaction, that help bring financial services companies and FinTech companies together to establish partnerships and assist with building out products and services
Volume-Based Compliance and Compliance Overflow
High-volume projects involving monitoring and testing, reviews of audit results, BSA/AML red flag clearance, and support when clients are experiencing growth or a reduction in human capital
Data Privacy and Cybersecurity
Assistance with data privacy and cybersecurity audits, policies and procedures, privacy by design, breach preparedness, and breach response services
Insights
Assureg's team has their finger on the pulse of the industry and offers the following perspectives and thought leadership.

Atlantic Station
201 17th Street NW, Ste. 1700
Atlanta, GA 30363

1400 Wewatta Street
Suite 500
Denver, CO 80202

One Nashville Place
150 Fourth Avenue N., Suite 1100
Nashville, TN 37219

101 Constitution Avenue, NW
Suite 900
Washington, DC 20001